yellowstone
a nature paradise
The park of our dreams
Maps of Yellowstone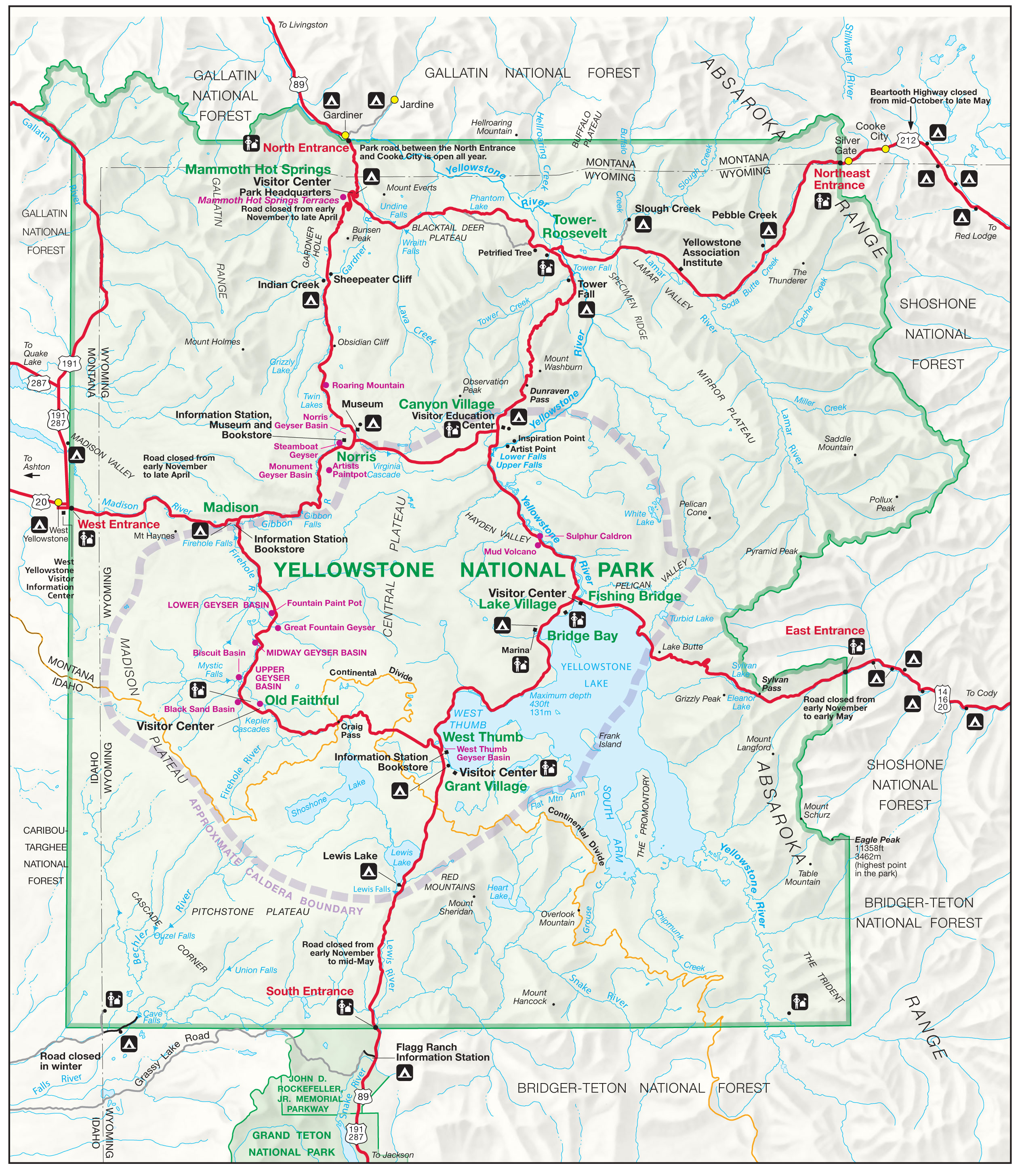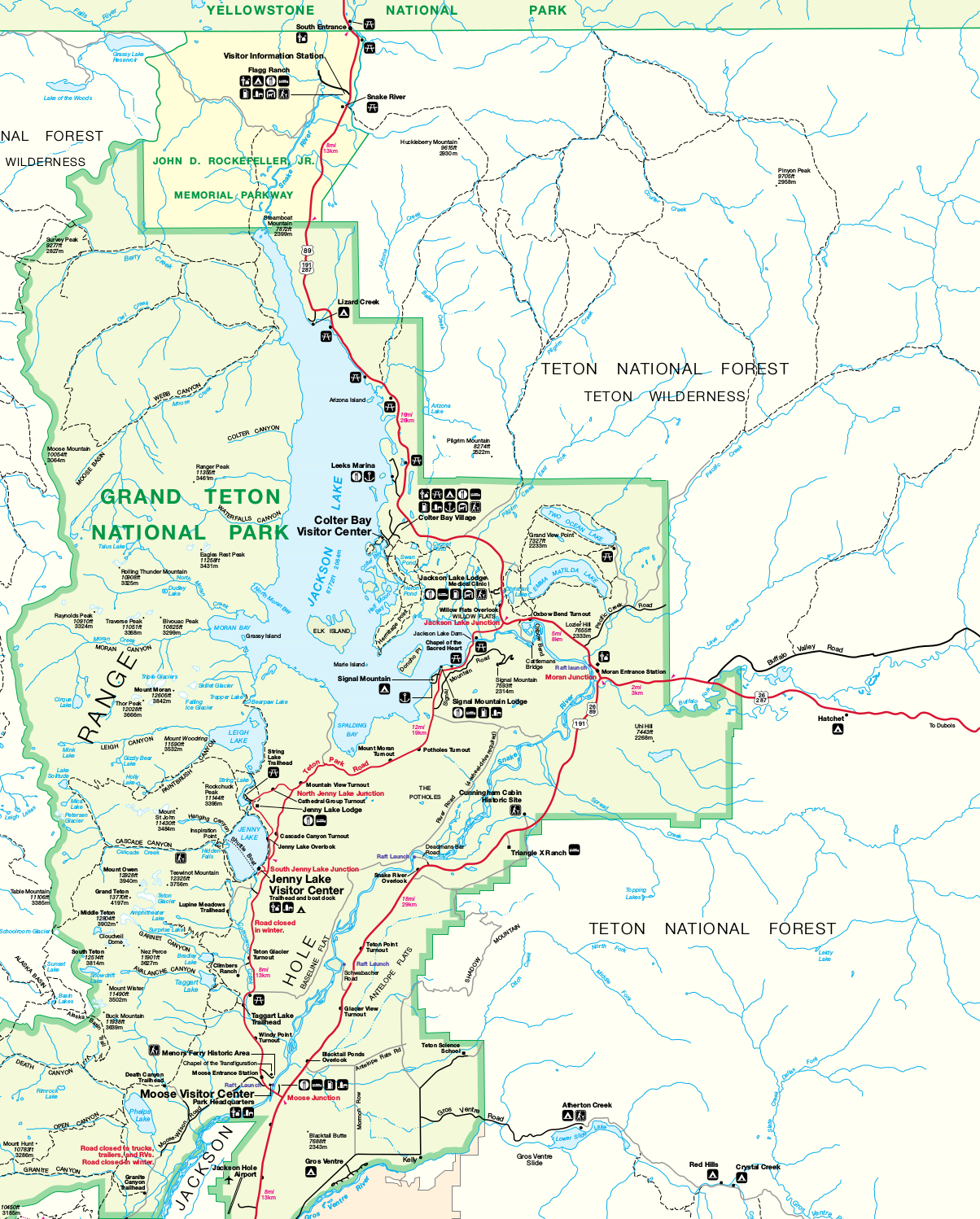 The next morning we travelled over Route 26 back to the Grand Tetons at Moran, then to Jackson Lake, then up Teton Park Rd to Jenny Lake Visitor Center, from where we hiked to Jenny Lake.
The second day we drove to the park, then South along the Snake River to Moose, where we visited the Center and a small exhibition about the Indians in this area.
On the third day, we took leave of Yellowstone and Grand Teton National Parks, payed a brief visit to Jackson and took the road back to Salt Lake City (through Caribou National Forest) to take the night train to Emeryville (San Francisco)... End of our Yellowstone adventure.